RED ROOSTER compressed air hoists and winches offer a wide selection for industrial and maritime use. All Red Rooster hoists and winches comply with ATEX 94/9/EC directive and may be used in areas and surroundings with danger of fire or explosion due to gases, chemicals or dust. Red Rooster hoists and winches operate mechanically with compressed air hence causing no sparks unlike electric hoists.

Red Rooster hoists and winches have been used and developed for 25 years and they are safe, easy to use and they operate reliably even in difficult circumstances.
WLLs 0,25 - 50,0 t
no sparks
strong molded steel case
stepless speed control
safe automatic brake, load cannot fall with loss of pressure
low noise level (80 dB)
low consumption of air
operational pressure for all products 4,5 - 6 bar (7 bar max.)
endures demanding circumstances
operating temperature -10 - (+)70 °C, also -20 °C possible to actualize
spare parts easy and fast to acquire
wide selection of accessories, incl. radio-operated remote control
Ask for more information on the products from our sales!
Each product is tailored individually to meet the needs of the client.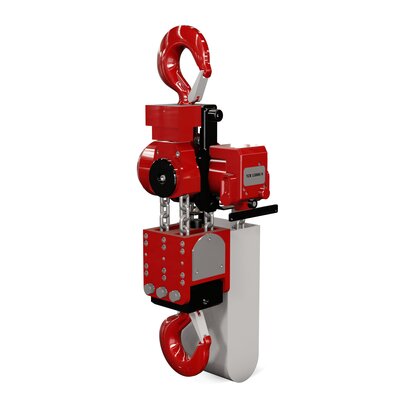 12t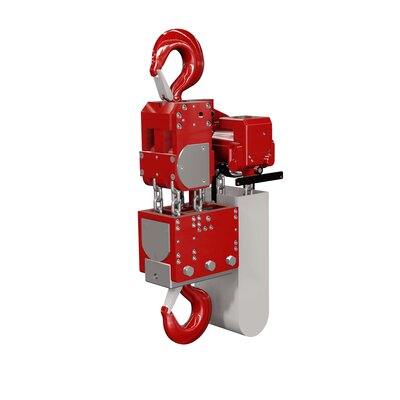 15t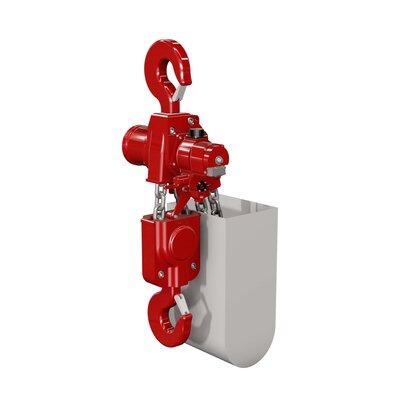 25t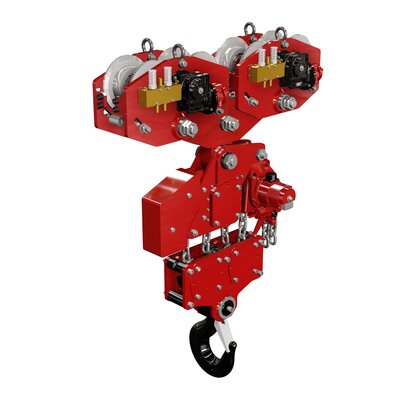 50t + trolley




Currently this product cannot be added to an online quote. Please contact us directly for enquires.