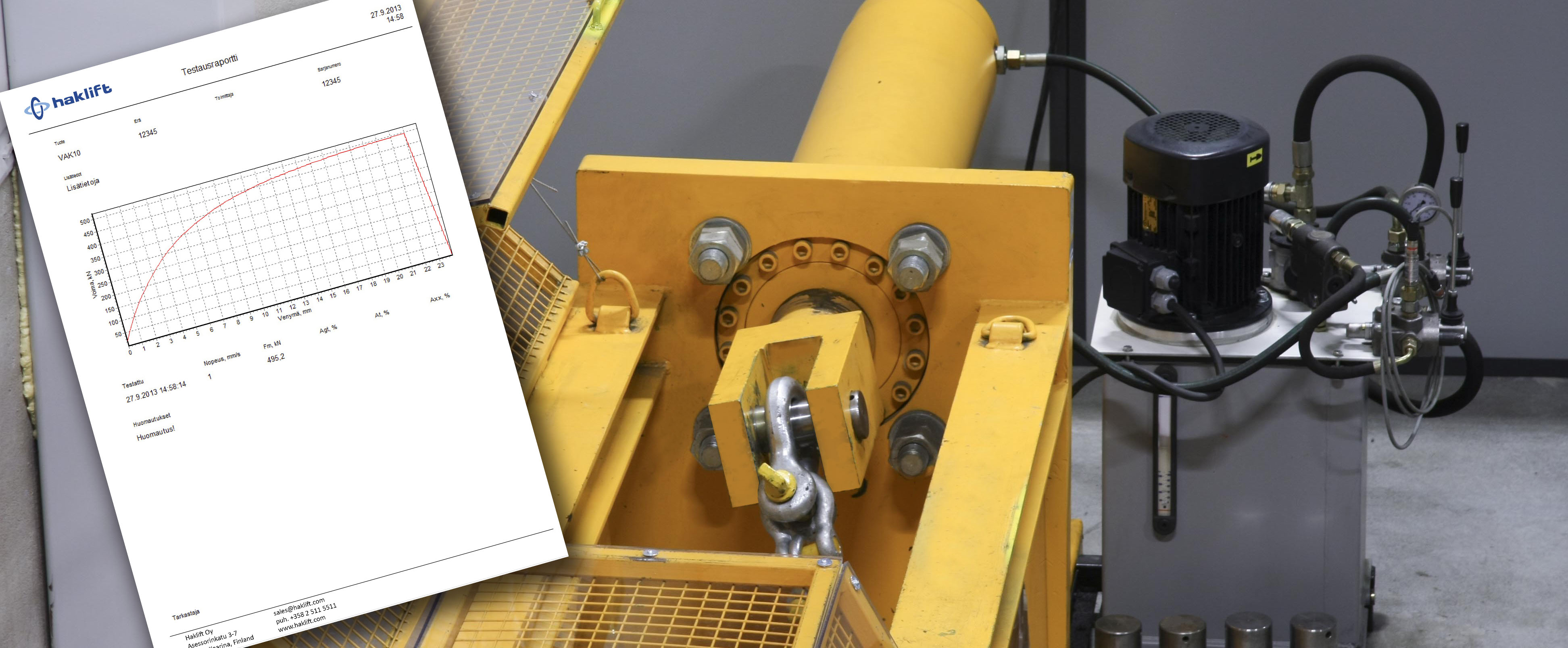 Safety & Quality
Haklift is committed to providing the market with high-quality lifting, load securing and material handling equipment so that the most important thing, safety, is guaranteed at every stage of work.
By Government Decree 403/2008, the employer is responsible for ensuring that the work equipment in use complies with the valid regulations and that it is in working order throughout the life cycle. By choosing a Haklift product and using our inspection and maintenance services you also ensure that the valid regulations are met and the tools remain in working order.
Quality assurance of our products begins with carefully compiled product specifications. After that, we work closely with our contract manufacturers to go through the requirements of our specifications together before the manufacturing begins. When the products arrive in our warehouse, we double-check their quality on a case-by-case basis with a 50 ton test bench located in our premises. The test bench is calibrated by Inspecta Tarkastus Oy. We also perform tensile tests on request.
To ensure safe work stages, our experienced staff will be happy to recommend lifting, load securing and material handling solutions for you based on their knowledge of products, applications and legislation.